About Damina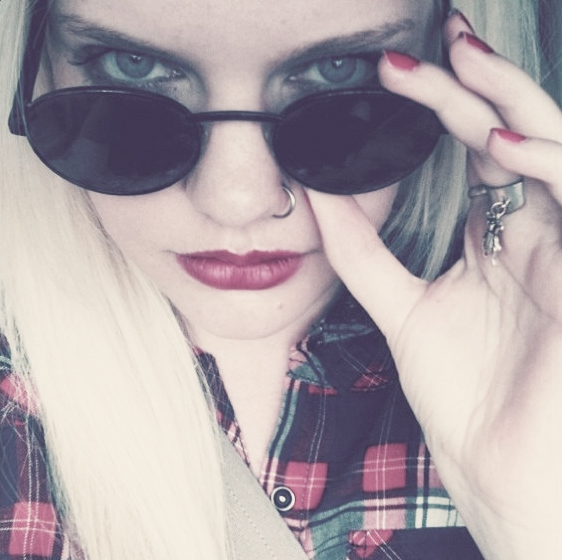 Hello. I'm Gabriella.
I'm also Damina. Damina is an alter ego name I created for myself when I was twelve. Since then it's the name I've referred to in most online circumstances – like hobby websites, forum nicknames and gaming characters. When I started up my business it felt obvious it had to take part of my company name as well.
I was born in 1989 in Sweden and moved to Denmark in 2012. I am now happily married and mother to two lovely boys.
Beyond geeking I very much like music, food and horror movies. I'm also a total coffee addict and can bust a move!
Work
Skills
My primary area is within the development. I have for fifteen years been developing my responsive HTML5, PHP, CSS3 and jQuery skills. I'm excited to work in a world where the amount of things to learn within these areas are never-ending and I get better at what I do on a daily basis. I also have a good understanding for Photoshop, qualified photographing skills and have a good eye for design.
For many years my partner in crime as been the CMS tool WordPress. Not only do I favor it due to the way I can allow my clients to take over the reigns of updating information on the website once it's ready, but personally I find it a very limitless and organised enviroment to develop in. My plan is to release my own themes in the near future.
Experience
I started developing and designing when I was about eleven years of age. A friend of mine introduced me to a social circle who did personal websites/blogs and I got hooked instantly. This continued being a great hobby of mine and later I got the opportunity to work with what I love.
I started working for Human Brothers in 2009. It's a family owned company where I've not only done front- and back-end web development and administration, but also increase my designing skills as well as getting experience within project leading.
When I moved to Denmark I started up my own company with the intention of standing on my own two feet. I still do work for Human Brothers as a developer and as a designer.
Portfolio
I have built many websites over the years. The following projects are not my necessarily my greatest hits but different aspects of what I have created and am capable of.
Contact
No matter the circumstances I'm always looking for work. If you – as a private person or a small business – would like to know what I can do for you let's have a chat – ideally over a coffee (or a beer). See below to find out how to get in touch with me!
E-mail me @ info@damina.net
Call me @ +45 2674 8999